Whoopsie
In my last exciting post, I stated:

Whoopsie, that's not right. Bugger. Why? 'Cos my Younger Taller Smarter and Definitely Better Looking Brother From Totally Different Parents noted: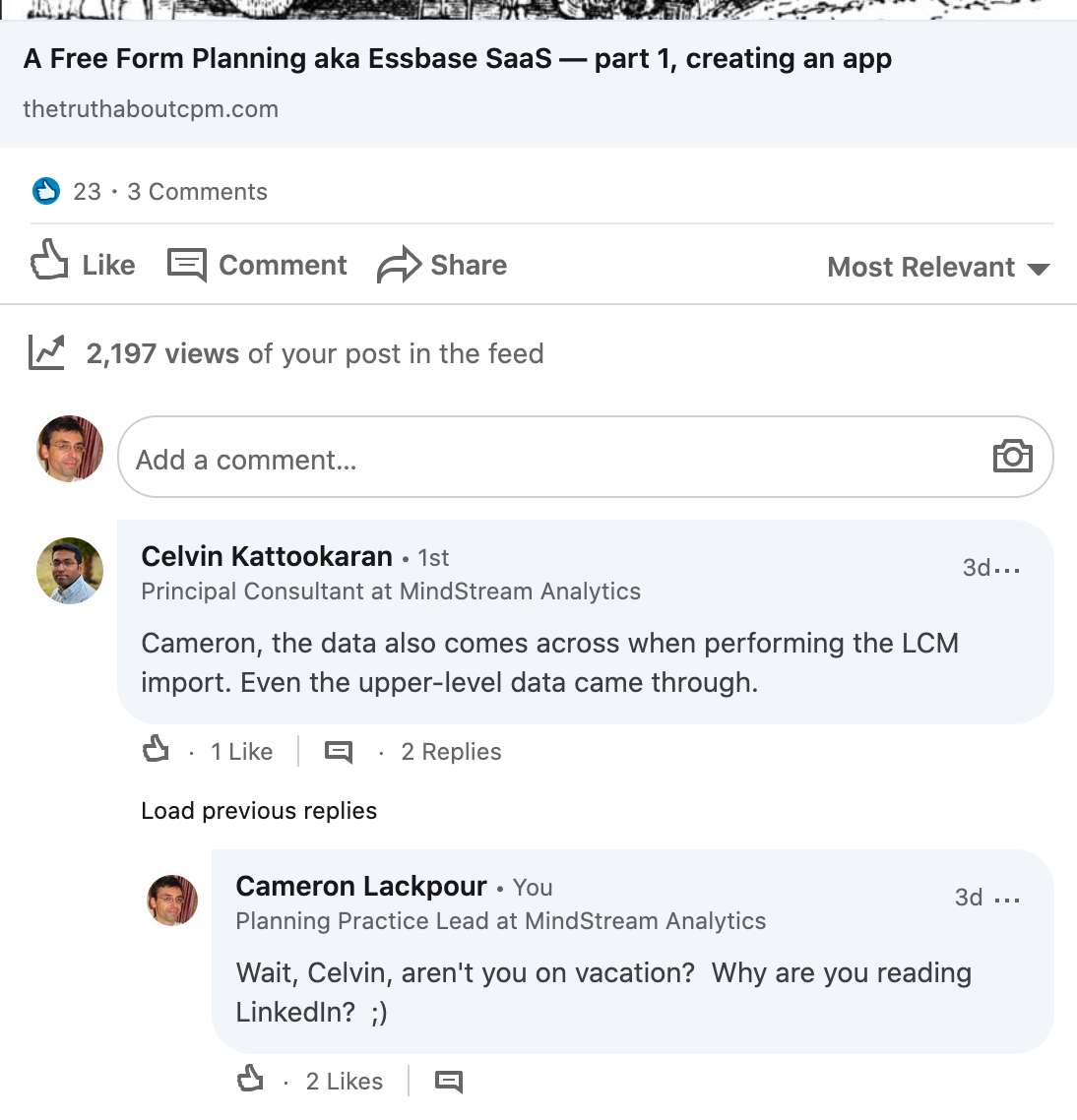 Whoopsie. That's usage of that word three times (so far). Surely some kind of record in a technical blog?
It's up to you decide which is the bigger whoopsie: me getting it wrong or Celvin reading LinkedIn on vacation. Celvin, buddy, if you're commenting on my many technical (and otherwise, frankly) mistakes, errors, and own goals, surely that can wait for your return to the grindstone?
My mea culpas aside, let's see what happens when I load Sample.Basic from an LCM file. I'm not going to do this step by step as you've already hopefully read that bit.
Let's look at that LCM file again
Data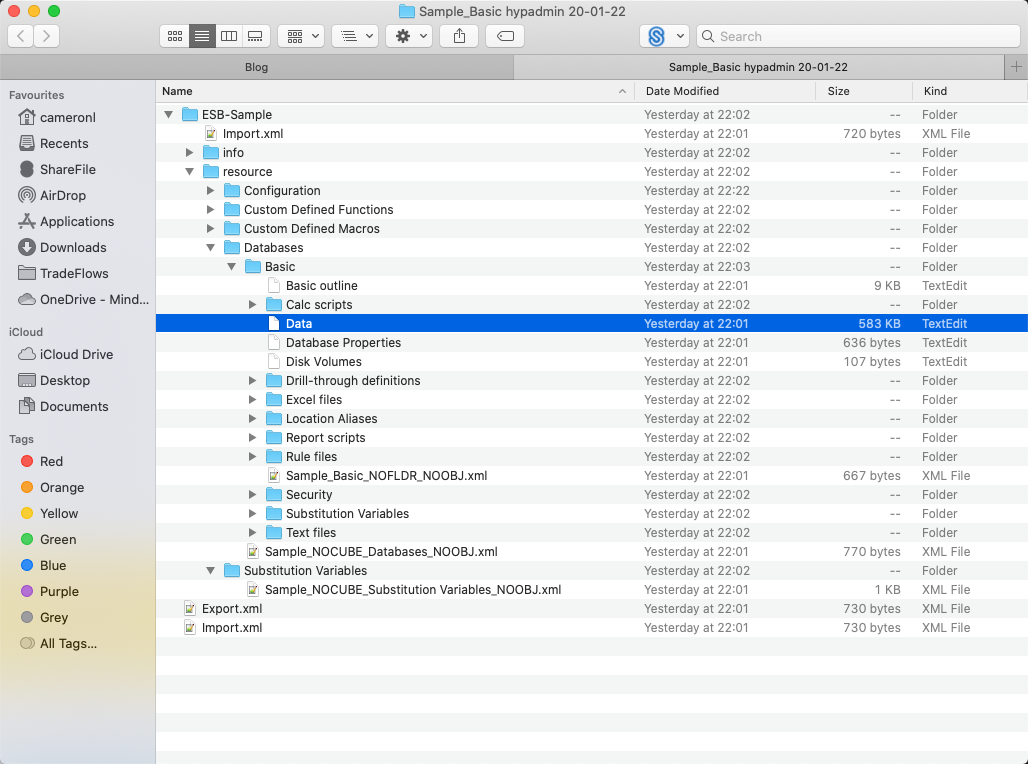 Ooooh, in addition the outline file, there's something called Data. Let's open that up: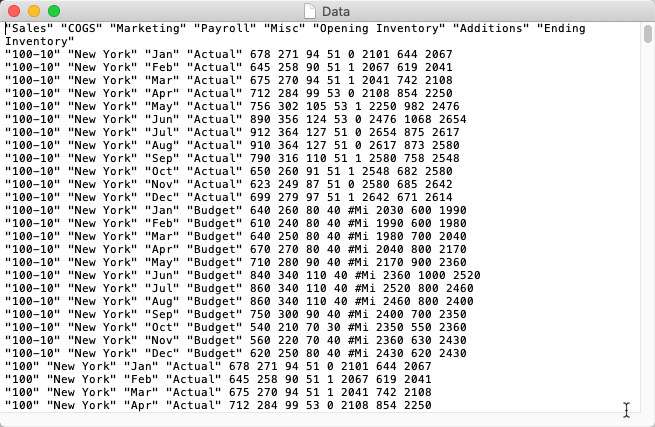 Oooh, again. That's all of the data. See the fourth row from the bottom and the "100"? That's a product total. LCM doesn't export the PAG/IND files (apparently at one time it did per Celvin and I sort of remember that) but instead text, I believe because it can be compressed while binary files don't get much joy from that.
What else is there?
Calc scripts

Substitution variables

And a whole bunch of other items like Drill-through definitions, Excel files, Location aliases, etc. that don't make a lot of sense. Text files kind of sort of make sense as something that could get migrated up to Essbase SaaS aka Free Form Planning but I'll spare you the suspense and tell you that I couldn't find it. Send corrective comments care of this blog.
That aside, let's go explore.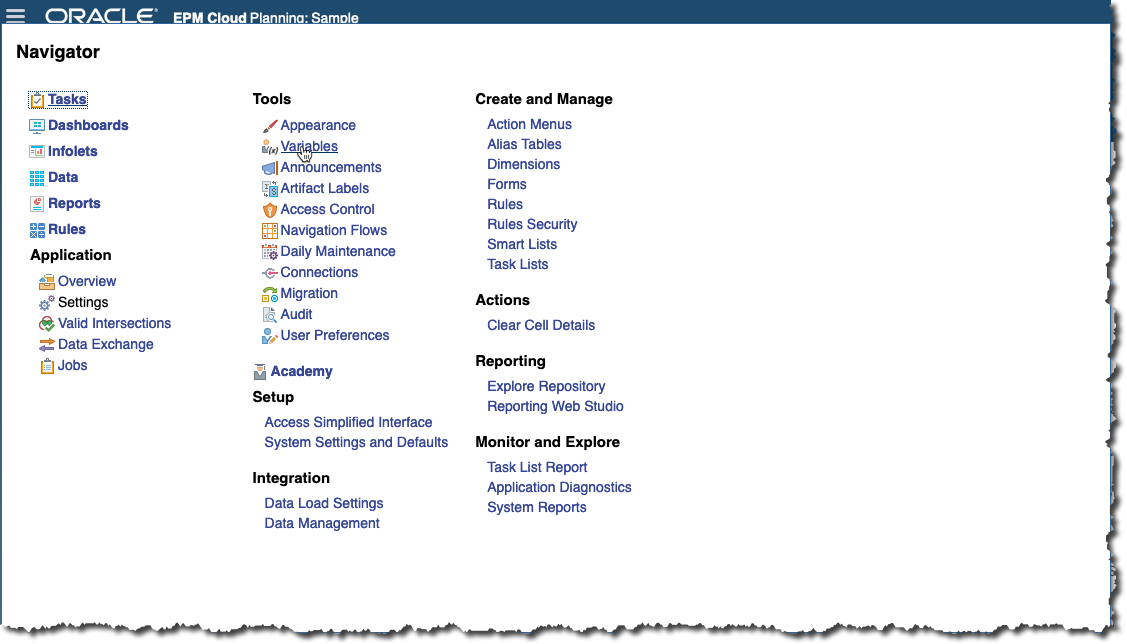 Yup, there it is: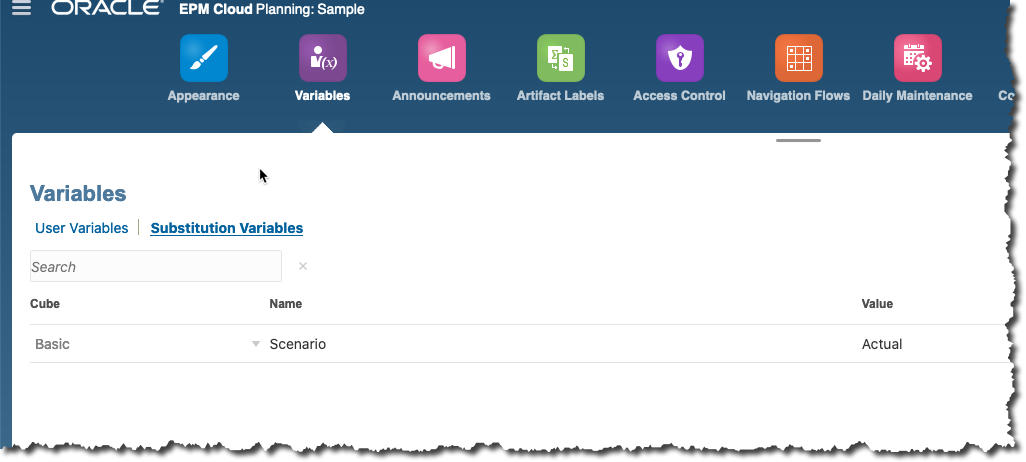 Calcs
What about those calc scripts? There could be a lot of code and genius and ego and I'm sure something else at play there. What happens?
Lookie that. There are my calc scripts.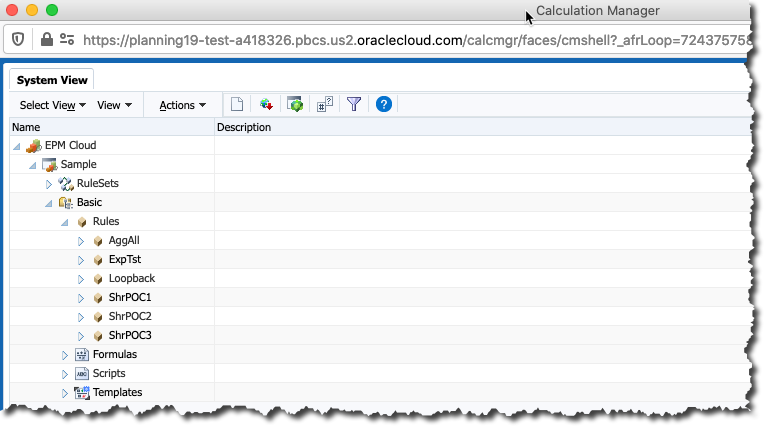 Try not to laugh, Gentle Reader, at Yr. Obt. Svt.'s crap code: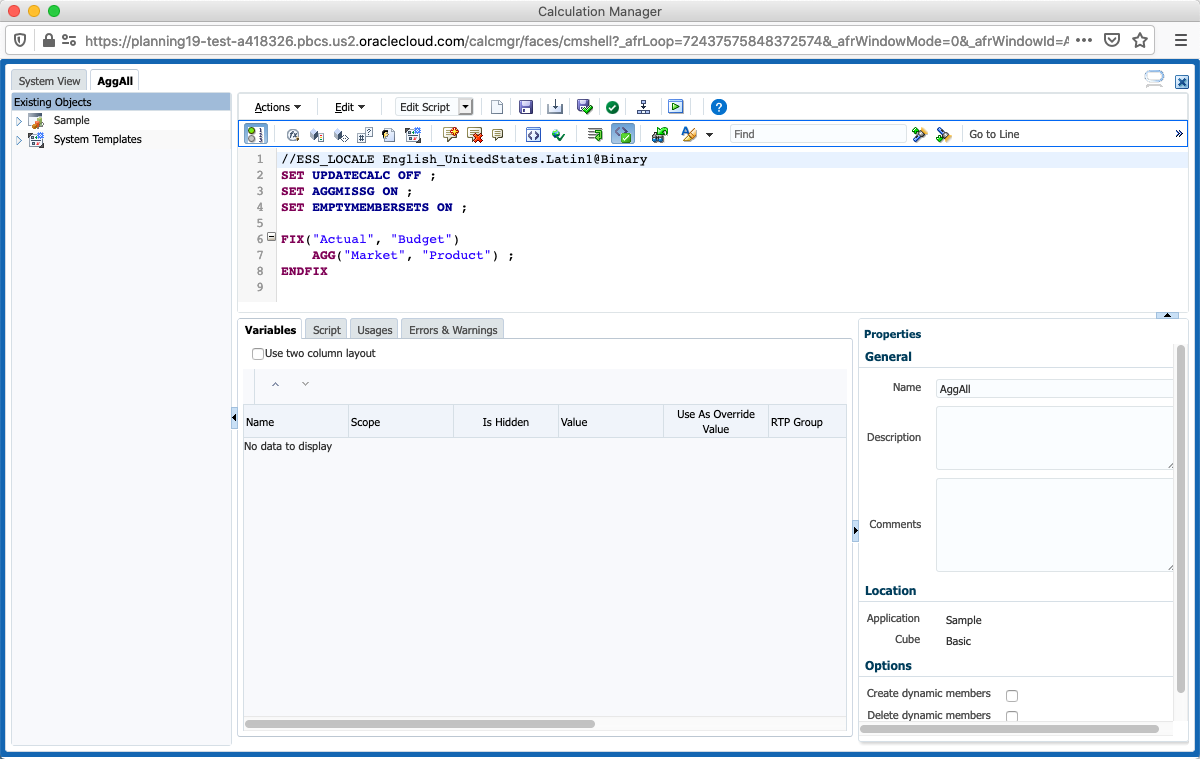 That's not so bad, is it? Although I'm not following my own rule about empty member set handling. There's nothing quite like a boost to one's ego/profoundly annoying one's peers by referring to a blog post where you authoritatively prove something which you then blithely ignore. I never said I'm not a hypocrite. Or not lazy. Or both.
Alas and alack, proof never works with some people (oh, a book I could write about that) but it does follow my other boring maxim when clients/other consultants/the man in the moon don't agree: give it your best professional opinion, document it, and then it's not your problem any longer. These are Words To Live By or at least a way not to drive yourself insane when things go tits up.
That aside, what happened to the data? The outline came across and the substitution variables came across and the calc scripts manifested as business rules came across as business rules.
Database properties
Here, in my ancien regime 11.1.2.4 instance is Sample.Basic: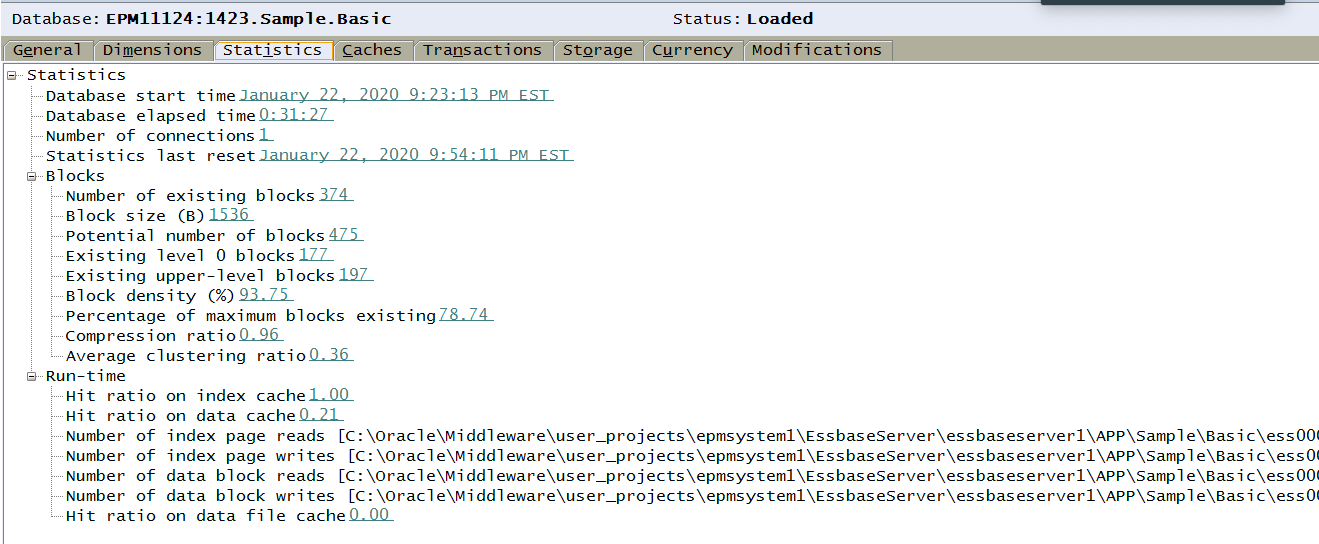 What do we have in Essbase SaaS?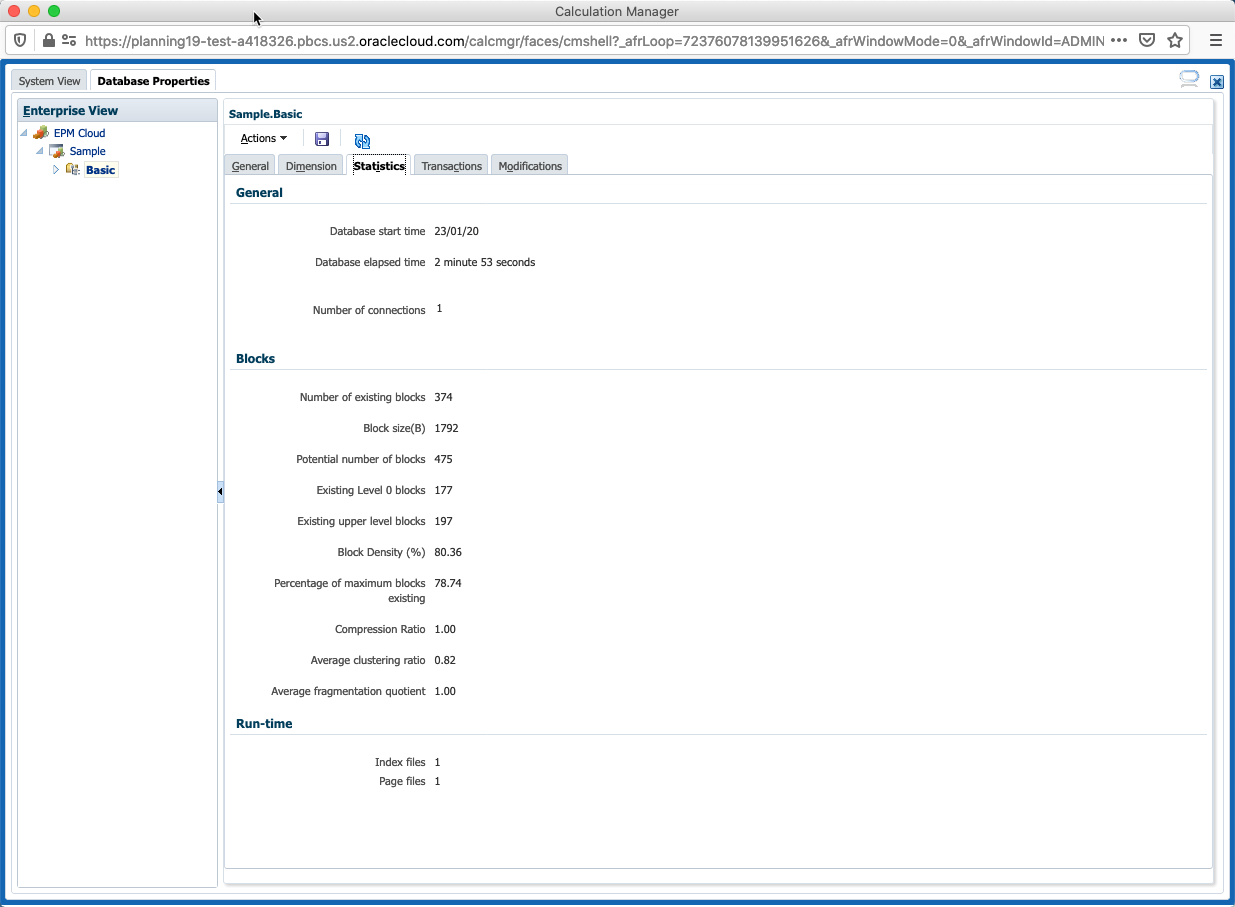 Mon Dieu! It's the same data, even to the number of upper level blocks. Huzzah!
SmartView
Just what does it look like in SmartView?
Essbase SaaS

Essbase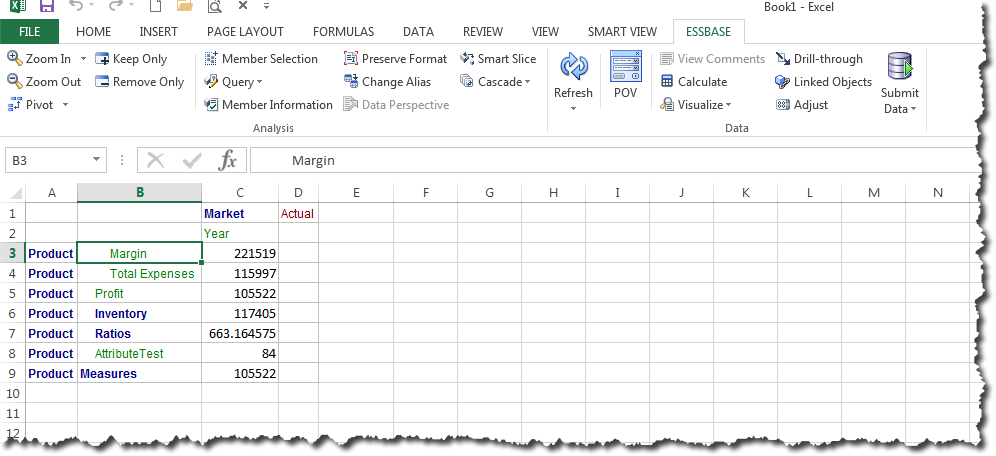 The only bit I like better about Essbase-the-elder as opposed to Essbase-the-younger is the lack of a floating dimension palette. I know I can drag the dimensions on to the sheet but it is annoying to have to do that.
And that's it, 'cos it's complete
Essbase SaaS imports quite a bit more than just the outline file itself. Naturally there's the outline but also data (rather important), Essbase substitution variables, and calcs (oooh, again). Unless you are really starting from just-about-Year-Zero, I'd make a LCM import my first choice until I couldn't.
What a compelling product Essbase Software as a Service is.
Be seeing you.