A plague is upon us. Shall we make a virtue out of necessity?
Snark is, next to laziness and general incompetence, my stock in trade, cf. this blog (and the previous one) in post after post after post. But there's not really all that much to mock or deprecate or even gently poke fun at in the face of a global pandemic and the unknown economic cost to come.
Better then to celebrate grit and determination and optimism in the face of adversity, which is exactly what ODTUG has done with a brilliant concept: the ODTUG Learn From Home Series. If the world+dog cannot come to Kscope20, then Kscope20 will come to you. For free. Really.
Click on the below graphic that I shamelessly stole from ODTUG's website to begin your registration: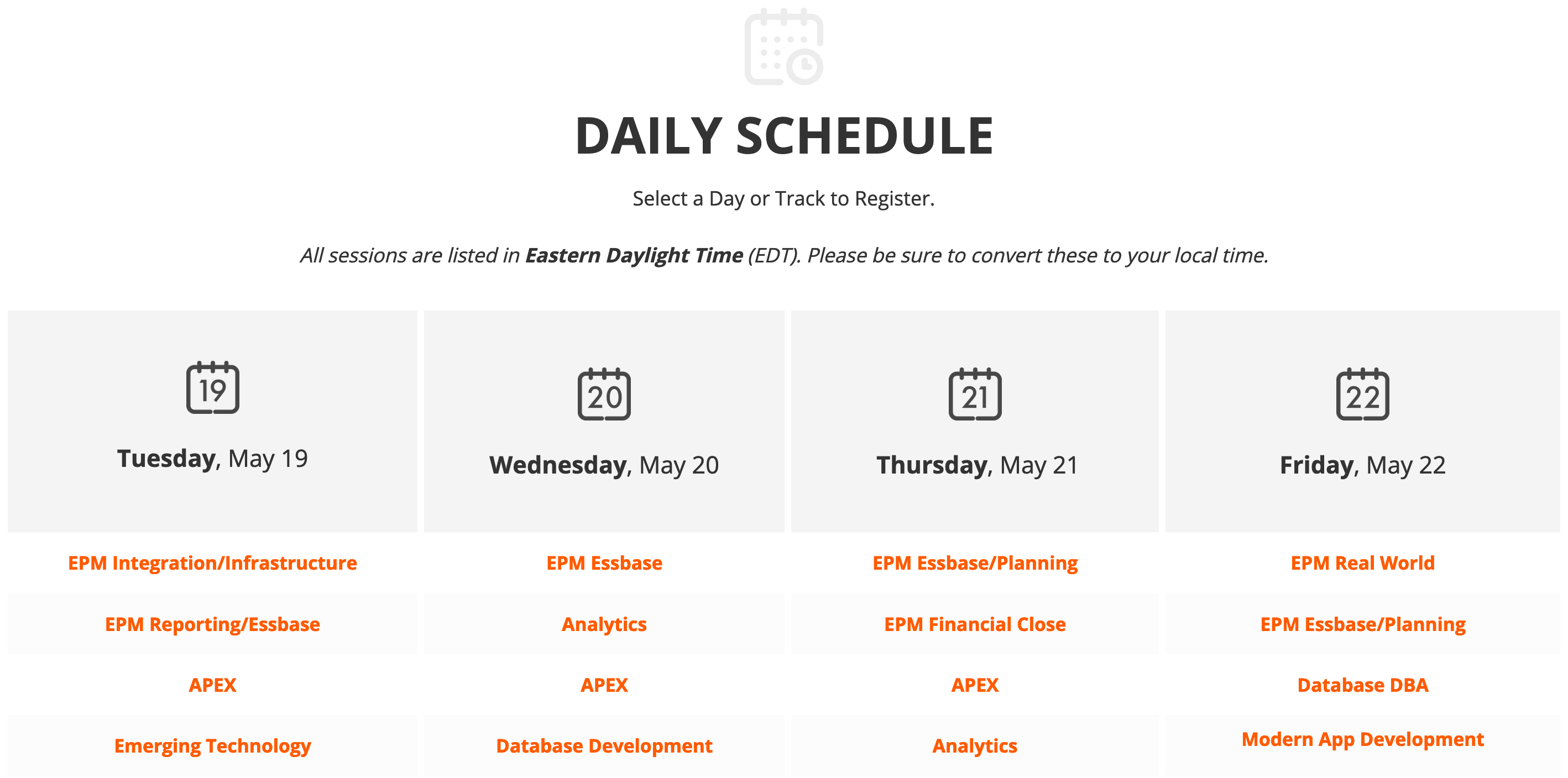 I can't write this better than ODTUG (cf. laziness).
We are excited to announce the Free ODTUG Learn from Home Series taking place May 19 – May 22. Get ready for four days packed with over 90 sessions plus mini Oracle symposiums—all covering a range of Oracle-related topics to keep you on the cutting edge of the latest technology.
The ODTUG Learn from Home Series
…