Launched on the 30th of September, as of the 8th of October (there is your week) EPM Conversations had 155 downloads across lo our many podcast aggregators: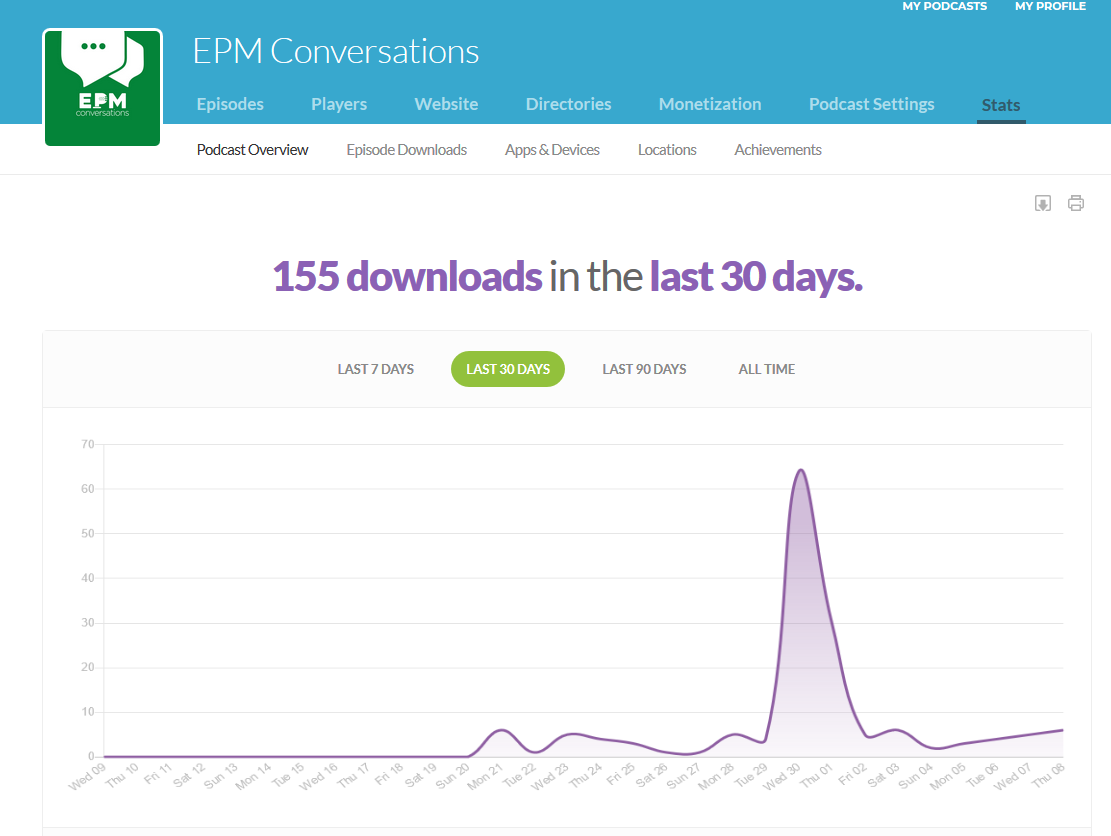 Let me note that, totes obvs, none of this could have ever happened without an audience – that's you. If you haven't listened to us, please do so – it'll be worth your while. If you have, thank you for a podcast is nothing without listeners. EPM Conversations can be a valuable part of our professional EPM world, but only with your participation.
Our first week's global audience seems to be shaping up nicely with a not-everyone-in-the-world-is-a-North-American cast: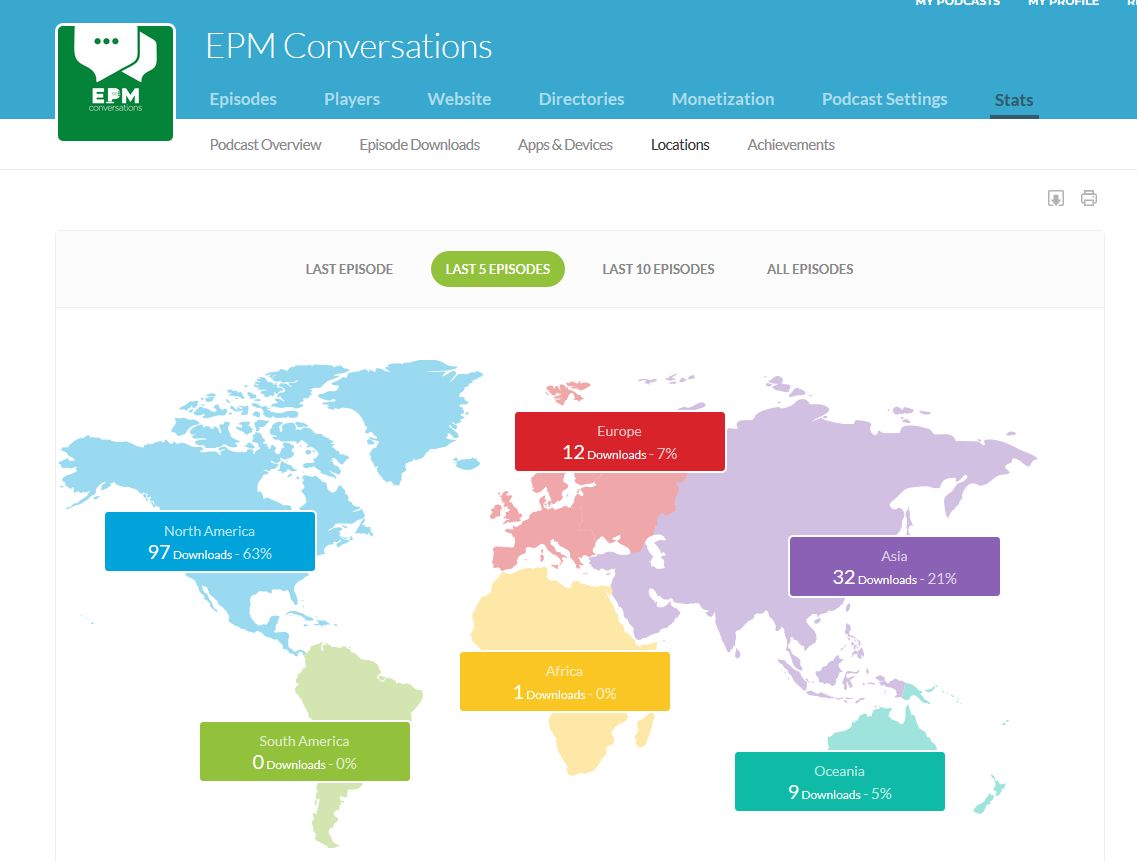 While there is understandable disappointment that neither McMurdo Station nor Dakshin Gangotri nor Halley Research Station are yet among our audience, we are patient. We may need to be.
South America? I actually lived in there as a child although I have to confess there was no internet or (gasp) Celvin or (gasp, again) Tim for that matter when I lived there. There wasn't even any
…