A point fully stretched to the breaking point
Essbase on Macintosh has always been a poor relation. But it was not always thus. There was a time when Apple Power Computing really was Thinking Different and that difference was revolutionary. I was a (small) part of it. The emotions invoked were strong, to wit: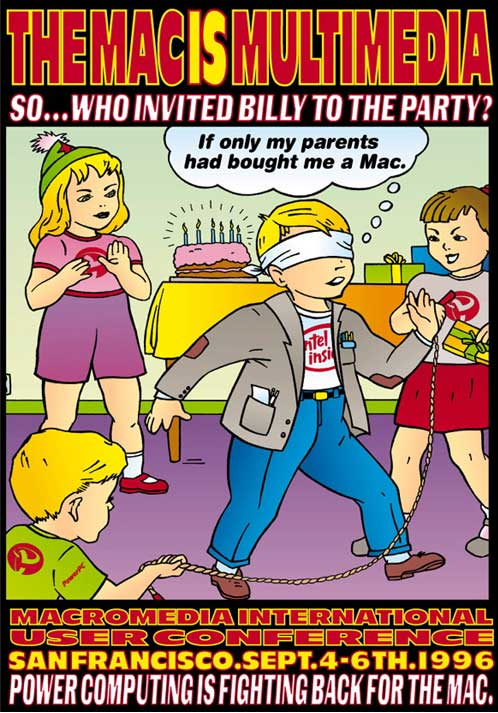 This is (I think) Bill Gates being tortured by Mean Girls; you can substitute Essbase on Mac for Mr. Bill. Ouch. Was Yr. Obt., Lyl., Fthfyl., & Hmbl. Svt. ever treated thus at a birthday party? If so, he cannot remember, but probably.
The last time I used Essbase and a Macintosh that wasn't also running a VM, was in – gasp! – something like 1994, just about when I started with Essbase. Yes, there really was an Essbase add-in for Mac and I used it on my Macintosh IIfx.
Given that Macs now run Intel, this poster isn't totally accurate but is too cool to not include: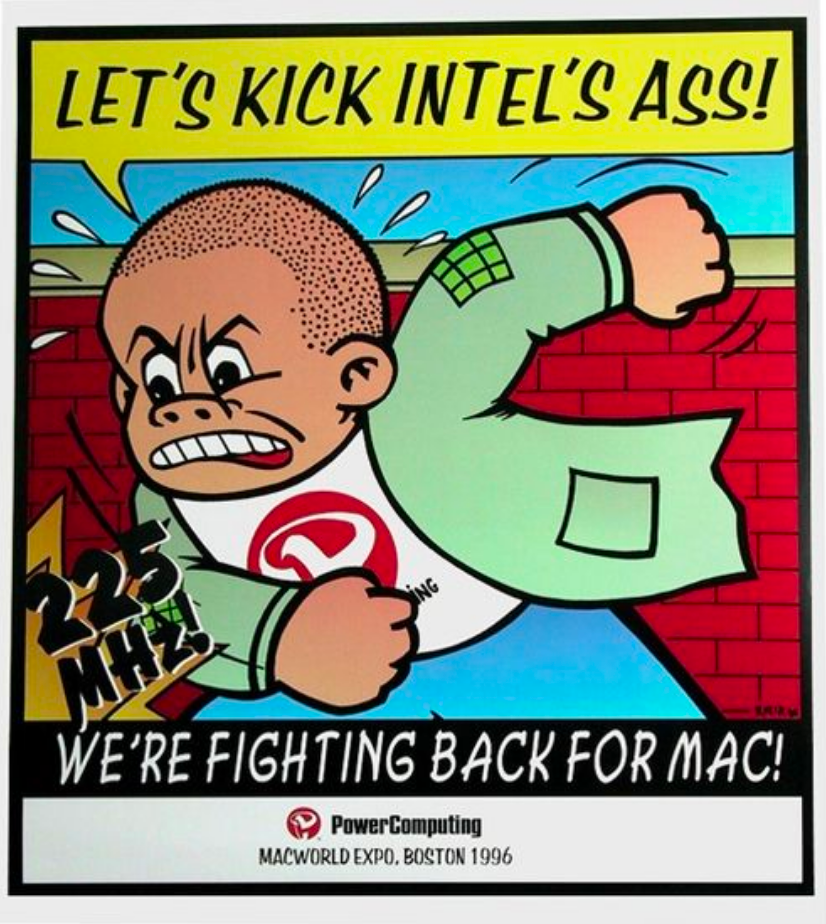 Supposedly there's a version around with Sluggo Smith punching Mr. I-used-to-be-the-richest-man-in-the-world-but-I'm-not-doing-too-badly-thanks-for-asking in the face but I've never actually seen it. This is good enough.
Evangelizing Macintosh aka being a Mac fanboi
Why, when Windows
…