Two (actually four) for the price of one (which incidentally happens to be free)
Our freewheeling conversation with Natalie Delemar continues apace. The conversation was so chock full o' content (or, arguably, nuts) that we simply couldn't make it just the one episode.
It was quite the free ranging conversation with really no holds barred. If you were looking for a wee bit of controversy (nicely put and argued – we are an antidote to negativity), here are your episodes. Our podcast hosting service has this option for each episode: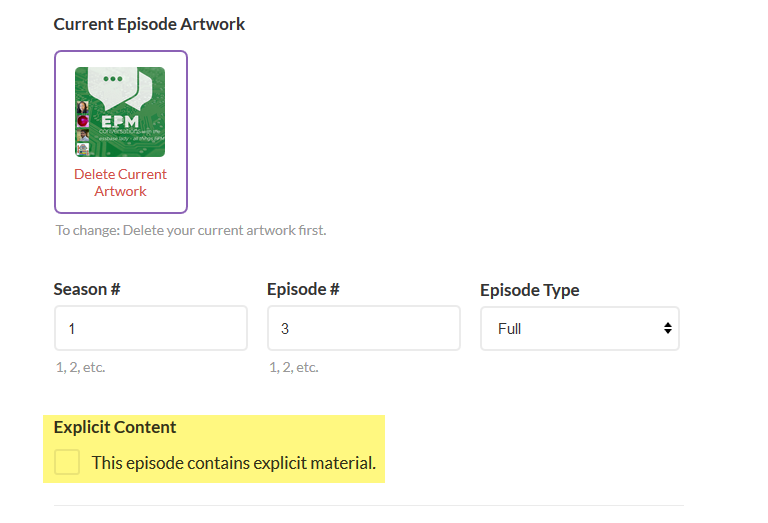 I was tempted. <grin> Seriously, no bad words, nothing NSFW, just opinion with compelling arguments for and against with a fantastic guest.
As always, there are a plethora of ways of hearing us: Apple Podcasts, Google Podcasts, Spotify, Amazon, Buzzsprout (our provider), Stitcher, iHeart Radio, TuneIn, Deezer, Overcast, Pocket Casts, Castro, and Castbox. Celvin adds these and he is a podcasting madman – there are probably others that I'm not aware of.
And of course you can listen directly on www.epmconversations.com.
As noted, there are two episodes. Here's the first, EPM Conversation – Episode No. 2, Part 1, A Conversation With Essbase Lady, Natalie Delemar, as released on 20 October, 2020. We covered:
0:00 – 5:20 – preamble, how we all met
5:20 – 8:25 – drive and why Natalie Does What She Does
8:25 – 14:40 – WIT and advice to women in tech, being an African American woman in tech, mentorship, and the importance of a professional network
14:40 – 16:30 – Advice on career progression
16:30 – 22:10 – Working for Big Four firms
22:10 – 26:50 – Advice for people who want to get involved in community without employer incentives
26:50 – 28:55 – Relationships between boutique firms and the Big Four and where technical work actually gets done
28:55 – 36:10 – Changes in the consulting market recently: layoffs, mergers, and new software vendors
36:10 – 39:25 – Selling the value of EPM, especially on "insight"
39:25 – End – Predictive analytics and adoption in different areas of business and reluctance in Finance/FP&A
And here is the second, EPM Conversations – Episode No. 2, Part 1 & 2, a conversation with Essbase Lady, Natalie Delemar, as released 29 October, 2020.
Here is the agenda:
00:45 – 06:40 The Changing State of the EPM (Vendor) Market
06:40 – 17:20 What's the technical profile of people getting into the various EPM tools now? Developers, Administrators and Groovy
17:20 – 22:32 Why has Oracle incorporated so much customizability via Groovy? History of Groovy in Oracle EPM
22:32 – 34:25 How long will Essbase stay the Engine for Oracle Planning?
34:25 – 40:26 ODTUG Board Experience and Growth from the Professional Community
40:26 – End Summary / Conclusion
Join us, won't you?