Essbase SaaS otherwise known as Free Form Planning has largely, although not completely (I don't actually know what the gap is – ask Oracle but I do know it's getting smaller), come to Smart View parity with native Essbase connections. There is one glaring exception – that damnable, horrific, hard to use, and I-just-hate-it floating POV, viz.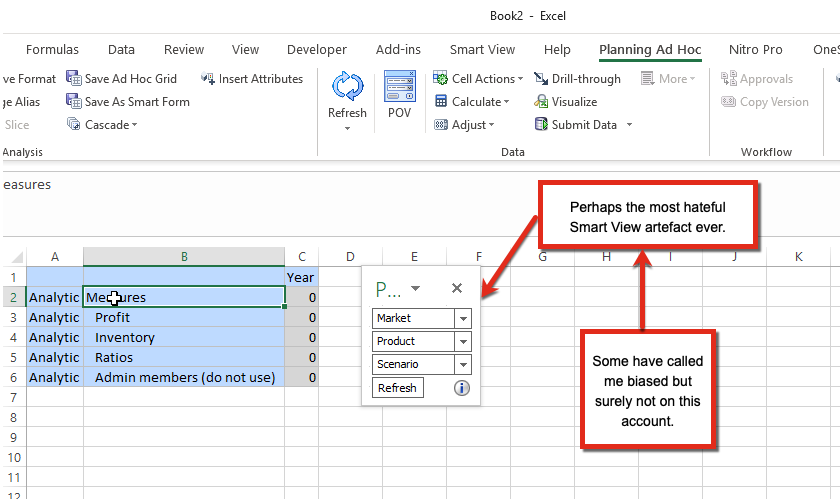 Evil. Hateful. Accursed. Also, I don't like it. It has been part of the Planning data connection seemingly forever and I've disliked it just as long. In the on-premises world it's easy to get round by using the Essbase data connection in Smart View but that isn't an option in Planning Cloud.
But what if there was a fix to this and it's OMG-easy? Actually, the OMG part consists of me not knowing it and Planning's Product Manager maintaining his patience when he told me it's been there for almost a year. He is a better man than I.
…